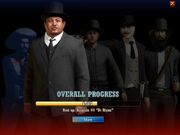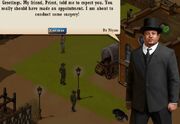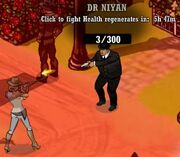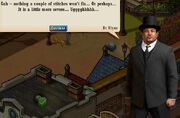 Dr. Niyan (stylized Dr Niyan) is one of the 10 assassins in Gangs of Boomtown. He is Ranked #4 out of the 10 assassins.
Dr. Niyan is found in New Bourbon.
"Hurry up, chop chop!"
"Are you kidding?"
"Very good"
"Barely winged me"
"Aim for the heart"
Dr. Niyan appears to look very similar to the James Bond villian Odd Job.